Happy Birthday Hazel McCallion!
---
---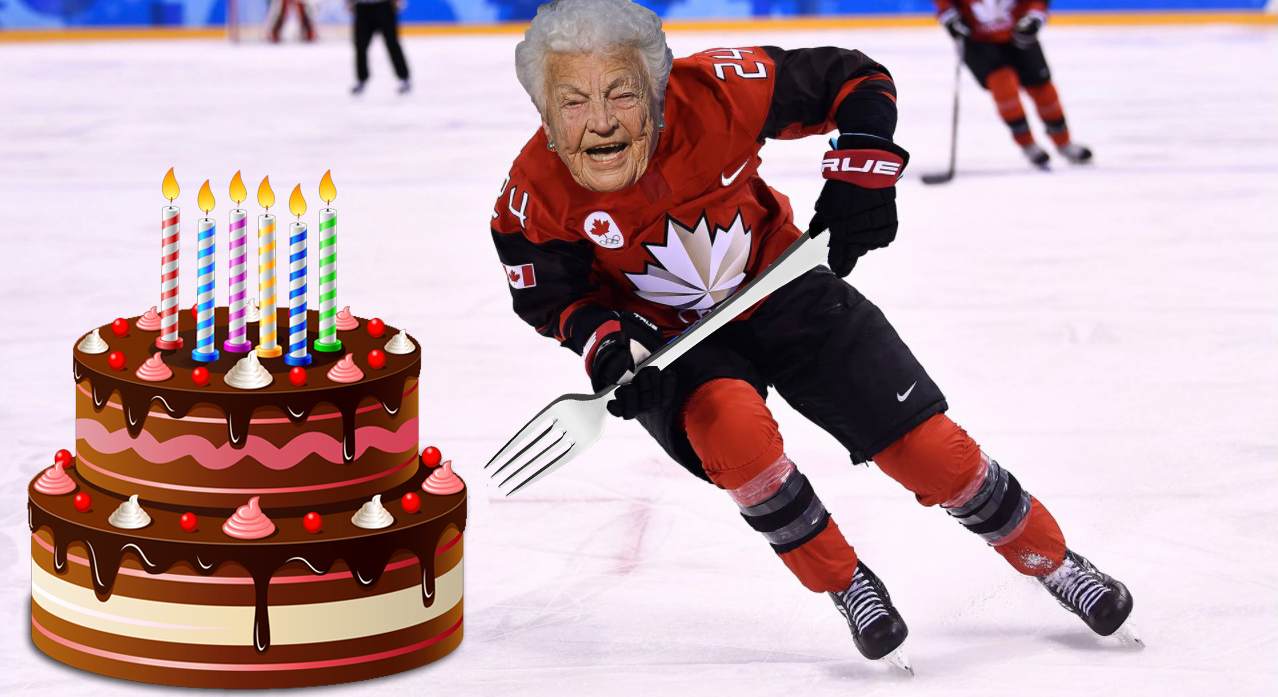 ---
The BWHA Board of Directors and membership would like to send a very special 100th birthday wish to Hazel McCallion.
Hazel is beloved throughout Ontario and across Canada. She has been a driving force, in both public service and sport, for over 70 years. Hazel "Hurricane" McCallion has generously graced Barrie with her presence and participated in several BWHA events since our association began 29 years ago. Hazel's influence in the Sport of Hockey and especially Female Hockey, goes back to the late 1920's, when she played in her home town of Port Daniel, Quebec. She went on to play professional Female Hockey in Montreal with her sisters for $5 per game, was a founding member of the OWHA (Ontario Women's Hockey Association) during its inception, was instrumental in bringing the IIHF (International Ice Hockey Federation) Women's World Hockey Championships to Ontario and currently sits on the OWHA Board of Regents. Hazel remains an advocate for Female Hockey and we are extremely thankful for all she continues to do. What a role model and an inspiration for females and males, of all ages.
From all of our BWHA Families, and all your friends in sport - Happy 100th Birthday Hazel!